Full Time
Asad Avenue, Mohammadpur, Dhaka
No. of Vacancies: 1
Experience: 1 - 3 Year
Posted 3 weeks ago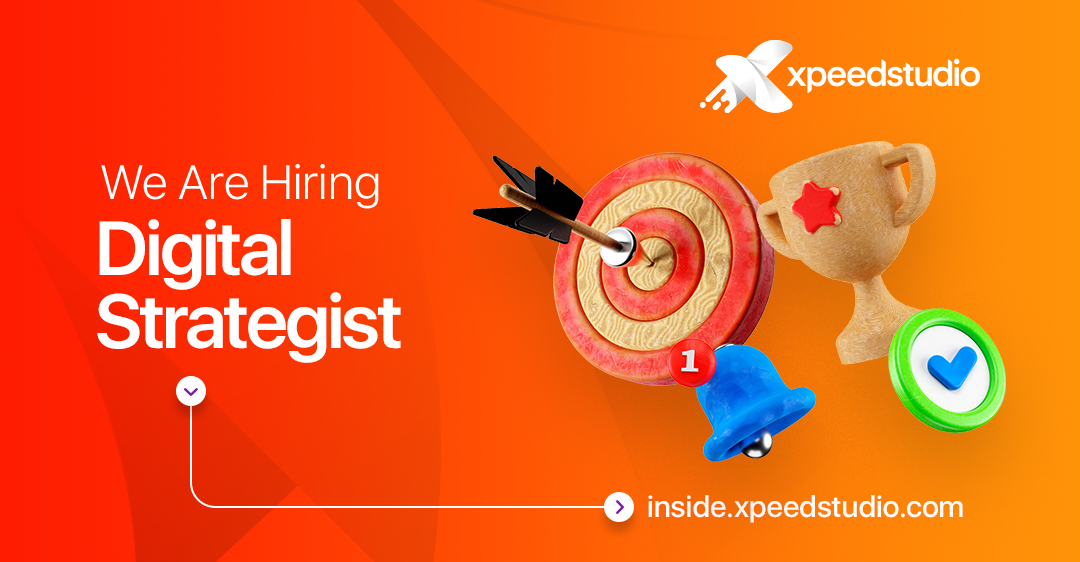 What We Do :
At XpeedStudio, we work together to build creative themes and feature-rich plugins for WordPress users. We have achieved more than 6,15,000+ happy customers around the globe.
Key Responsibilities
Work with the CMO and assist in marketing campaigns, team management, analysis that aligns with our business goals.

Conduct market and user research to identify, assess, and prioritize new/existing business opportunities.

Develop and execute product positioning and messaging that differentiate products in the market.

Plan, develop and execute Marketing Calendars i.e. Paid Media Advertising, Social Media, and Email Marketing campaigns.

Prepare amazing sales/email/ad/video copies/content.

Developing marketing strategies based on creative/channel best practices and business needs.

Brainstorming and storyboarding with content writers and designers to develop informed creative decisions based on analytics.

Collaborate with development teams to master our products for better marketing activities.

Developing bi-weekly metric reports with benchmarks that align with defined KPI(s).

Continuous A/B testing to execute exclusive innovative marketing and growth hacking plans.

Continuous storytelling that highlights all personas in our network, through the lens of the founders, CMO, and other stakeholders.

Plan the launch of new products and releases and manage the cross-functional implementation of the plan.

Play a vital role in coordinating the marketing team.

Must meet DEADLINEs. I repeat MUST!
Be open to feedback from the team on any improvisations or corrections.
Work on multiple briefs at the same time.
Skills Required
Good with numbers, analyze them and take necessary actions.

Has a clear idea about how the software industry operates like managing digital assets, licensing, pricing, customer support, transaction processes, etc.

Passion for marketing and a strong desire to learn along with a professional drive.

Solid understanding of different digital product marketing techniques.

Excellent verbal and written communication skills.

Amazing team player and capable of coordinating team members.

Out-of-the-box storytelling and copywriting ability.

Knowledge in Inbound Sales, SEO, Content Marketing, Paid Marketing, etc.
Experience Required
Minimum 2 years of experience in the Digital Marketing field.
Minimum 1 year of experience in the Software Industry managing/working on Paid Media (Google, Bing, Facebook, Twitter, etc) and/or Social Media and/or Email Marketing, and/or SEO, and/or Partnership Marketing.
HubSpot, Google, Project Management certifications will be a plus.
Educational Qualifications Required 
We need hungry and passionate people. We don't care about your degrees.
Preferably CSE Background or any Business discipline from any reputed university.
Working Days
Weekly 5 days. Sunday to Thursday. 10 AM to 7 PM.
Salary Range:
Per Month up to 45,000 BDT (Based on your experience)
Benefits you'll get:
A great product and a highly motivated and experienced team that wants to push boundaries
Two festival bonuses (According to the company policy)
Training and learning materials to improve skills.
Lunch and Snacks will be provided from the office.
Unlimited tea and coffee.
Fun, Relaxed Working Environment and Table tennis.
Annual Salary Increments According to performance
Casual Leave Encashment + Bonus
Incentive Project Wise
Monthly Team Buffet & Office pizza party
Yearly Performance Bonus
Yearly Recognization
Annual Pleasure Tour
Other facilities as per company policy
Please, upload your CV in PDF format
Application Deadline: October 1, 2021